NUCOOL METALWORKING FLUIDS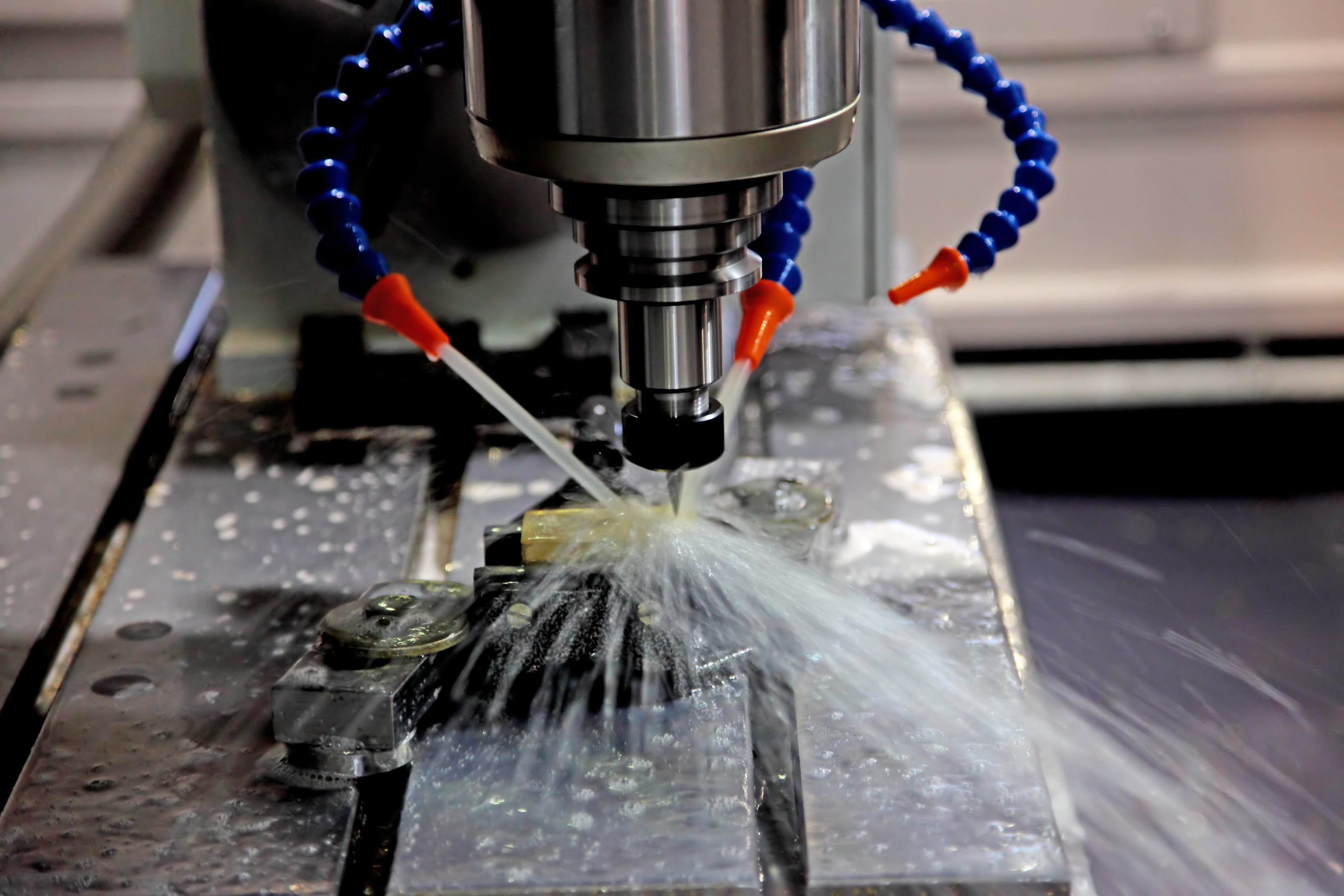 The Nutech NuCool line of coolants consist of soluble oils, semi-synthetic, full synthetics and environmentally friendly alternatives. Soluble oils are formulated to provide optimum boundary lubrication and finish. They are recommended for operations where high friction is encountered. Semi-Synthetics provide boundary lubrication, good cooling characteristics and have low maintenance requirements. These moderate to heavy duty cutting fluids are recommended for grinding and machining of cast iron, steel, stainless and non-ferrous metals. Full Synthetics contain no oil offering optimum cooling and cleanliness. They are often used for grinding and light duty operations, but highly fortified versions are applicable for heavy duty machining. The NuCool environmentally friendly coolants are premium plant oil based fluids that are extremely bio-stable, low foaming, clean with excellent corrosion protection properties.
Nu

Cool Soluble Oil Coolants
Heavy Duty Solubles: Offered in both chlorinated and non-chlorinated versions. These highly fortified clean cutting fluids are suitable for all machining operations and most high pressure systems. These bio-resistant coolants are stable in all water types and offer excellent rust protection. They have excellent film strength and improved cooling capacity. They are well suited for a variety of operations such as, broaching, tapping and boring of hard steels and nickel alloys.
Nu

Cool 505
Nu

Cool 2795
Medium Duty Solubles: These economical general purpose cutting fluids can be used on ferrous and non-ferrous materials. These bio-stable coolants have excellent rust protection and are suited for most high pressure systems. They are designed for light duty machining and grinding requiring little maintenance.
Nu

Cool Semi-Synthetic Coolants
Heavy Duty Semi-Synthetics: These low foaming premium semi-synthetic cutting fluids are designed to improve machining and grinding performance. Formulated with the latest chemical innovations for lubricity, wetting and corrosion prevention. Products have outstanding bio-packages preventing bacterial growth and hard water soaps. Recommended for stainless steel, aluminum alloys, and other exotic materials.
Nu

Cool 2114
Nu

Cool 2625
Nu

Cool 2720
Nu

Cool 2725
Nu

Cool ELITE 3000 Is a unique metal working fluid that is virtually 100% bio-resistant and is a no dump metalworking fluid. It's designed for all ferrous and most non-ferrous materials. 
Medium Duty Semi-Synthetics: These general purpose low foaming cutting and grinding fluids are designed for machining all materials with outstanding tool life. They are ideal for single coolant machine shops due to their versatility, biological resistance, hard water stability and corrosion control. They are clean running and operators friendly. Environmentally friendly versions of NuCool semi-synthetic coolants are also available.
Nu

Cool Full Synthetic Coolants
Heavy Duty Synthetics: These synthetic fluids are designed to resist microbial degradation and provide clean clear work piece visibility. They provide an optimum balance of lubricity and detergency for quality finishes on machined parts. Special corrosion inhibitors give excellent protection against rust on parts and machine surfaces.  Recommended for medium to heavy duty machining of ferrous and non-ferrous materials. The oil rejecting properties keep sumps clean and odor free.
Light & Medium Duty Synthetics: These synthetics are designed to provide excellent cooling, rust protection and work-piece visibility in very turbulent grinding applications without generating foam. Ideal for grinding carbon steels, malleable iron, cast iron and carbide. The use of bio-resistant components assures that the fluid will resist selective depletion and foul odors.
Nu

Cool 4005: 
Nu

Cool 4010:
Nu

Cool 4012:
Nu

Cool 4015:
Nu

Cool 4018:
Nu

Cool 4050:
Nu

Cool 4000C:
Nu

Cool Misting Lubricant:
Straight Cutting Oil
Neat Oils: These oils are formulated with premium grade base oil stock. They are available in a wide variety of viscosities and EP packages. Designed for cutting, forming, rolling, honing, skiving and a variety of other metal working applications.
NuCut 20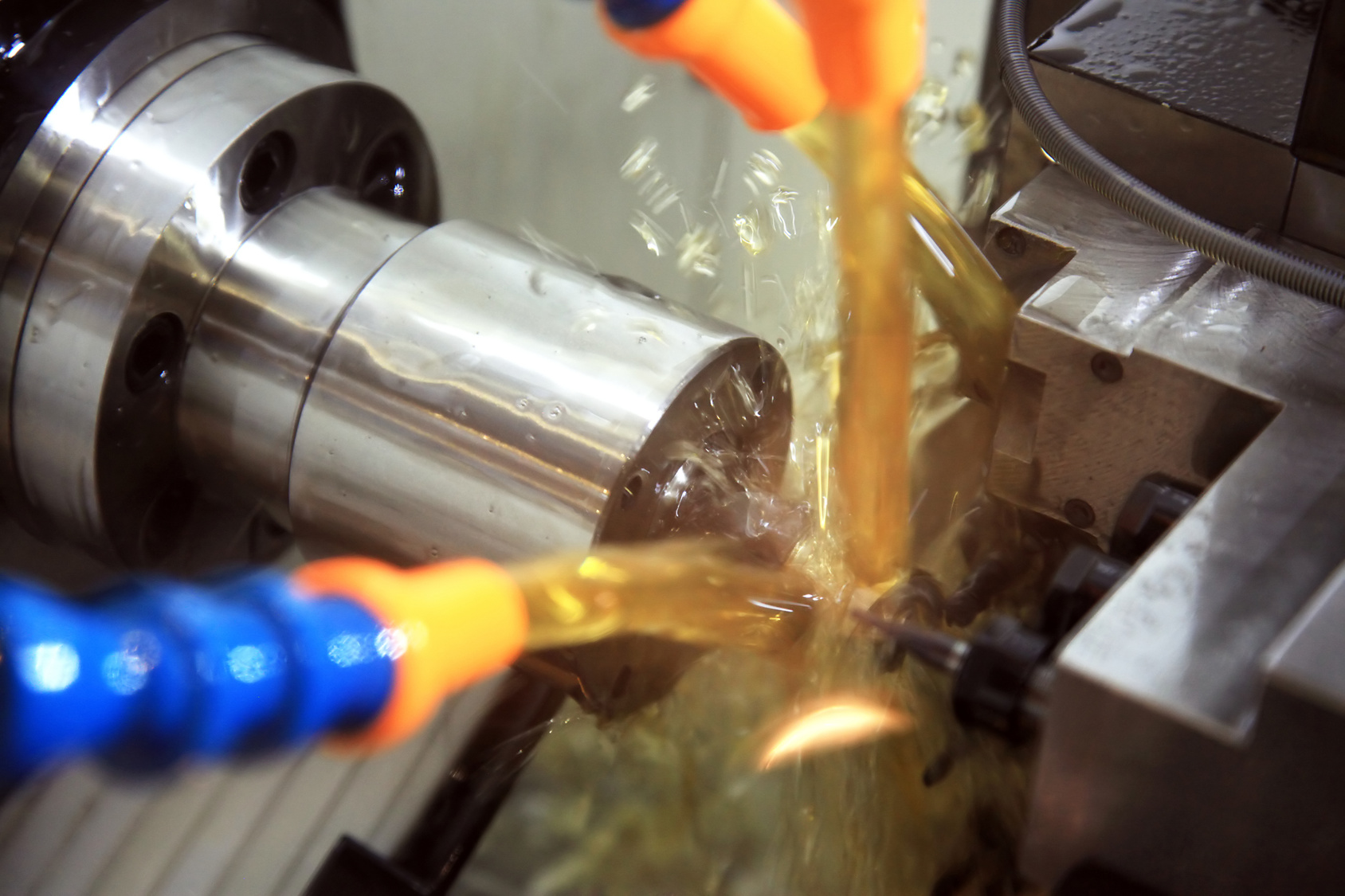 NuCut 137
NuCut 150 
NuCut 200
NuCut 262
Dual Purpose Cutting Oils: These oils exhibit outstanding lubricity for cutting difficult materials. Can be used on the lube side of most machines without diluting the cutting oils. Safe on yellow metals.
Low Viscosity Cutting Oils:These oils have outstanding lubricity for use on all steels and yellow metals.They can be used on through the tool coolant systems where heat dissipation is required to maintain size on smaller parts.
Screw Machine Oils: These highly compounded oils are designed for difficult swiss turning applications. Products are formulated with & without active sulfur and chlorine.
Gundrill Oils: These low viscosity oils are highly compounded with anti foaming and oxidative stability packages. They are capable of doing most difficult gundrilling jobs and can be used in through the tool systems.
Spline Rolling Oils
Honong Oils
Skiving Oils
Hobbing Oils
Grinding Oils
Sump Cleaners