The Nutech line of die casting, forging, drawing and stamping lubricants utilize today's newest

technology for enhanced performance. We offer release paste, oil, polymer and water based lubricants that can meet today's most demanding applications. We also have the ability to  customized formulations to meet your performance and cost requirements.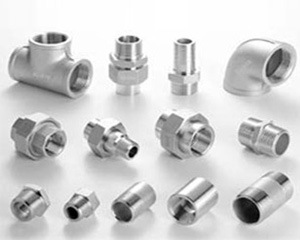 DIECAST LUBRICANTS
Nu

Cast 805 is a water-based lubricant developed for medium to large aluminum die casting applications.  NuCast 805 utilizes a blend of unique polymers, wetting and anti-solder additives that withstand thermal degradation at core and other high-temperature areas of the die.  NuCast 805 provides exceptional wetting which helps increase overall production rates by maximizing the cooling efficiencies of the die's surface.
Nu

Plunge 20

is a semi-synthetic, oil-based lubricant for plunger tips and sleeves for casting aluminum and magnesium alloys. The product contains unique additives that promote adhesion of the lubricant to the plunger tip for unsurpassed lubrication without graphite. The product contains additives designed to prolong plunger tip and shot sleeve life and is formulated to minimizing smoke emissions and the evolution of gasses.
NuTech W81 Die Cast Release Paste is formulated to aid in the release of aluminum die cast parts that have intricate designs or are produced on older dies.
FORGING LUBRICANTS
Nu

Forge

Forging Lubricant Product Line
Nutech's forging lubricants deliver superior lubrication, enhanced release and thermal dissipation. Nutech's water based formulations represent an advancement over typical forging lubricants by providing a durable film in combination with modern solid lubricant additive technology. Nutech's forging lubricants can be applied by spray or wiping reducing mold wear and improving metal protection.
Nu

Form Drawing, Stamping & Forming Product Line
Nutech's line of drawing, stamping and forming lubricants consisits of synthetic and oil water based compounds designed for stamping, deep drawing and forming of ferrous & non-ferrous materials. They are specially formulated to provide superior lubricity and corrosion protection on cold rolled steel, galvanized and aluminum. NuForm can provide protection against atmospheric conditions, staining and affects from sulfurized products. They have been used successfully in multi-stage drawing operations and residues can be removed with warm water or alkaline cleaners.